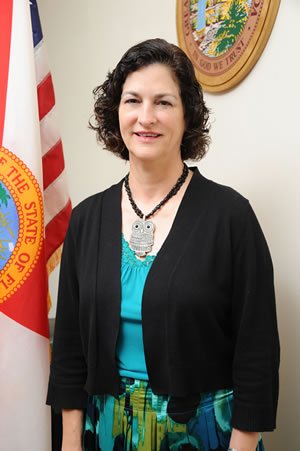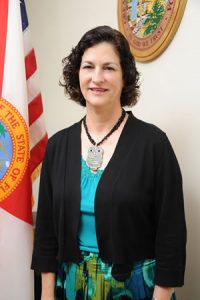 A lifelong resident of Franklin County, Marcia Martina Johnson was elected to office in 2004.  Marcia is married to Robbie Johnson, and they have three sons, Brock, Brett, and Brad and five grandchildren (Alexus, Abby, Averie, Brody, and Easton).
Marcia began her career in the Clerk's Office in 1974 after working part-time in the office during her senior year of high school.  She was the salutatorian of Apalachicola High School's class of 1974.  Prior to being elected, Marcia worked in various areas of the Clerk's Office under the administration of three clerks.  She attended county commission meetings and transcribed the minutes by shorthand, worked in the Official Records' division, worked in the court and jury section, was assistant to the Clerk, and performed some bookkeeping amongst other duties during her employment.
As well as participating in many community and volunteer activities over the years, Marcia is a member of Philaco Woman's Club, and attends St. Patrick's Catholic Church.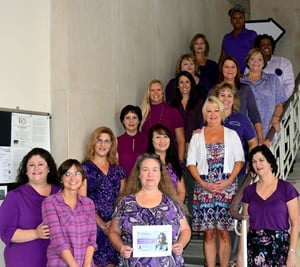 Marcia is a member of the Florida Court Clerks and Comptrollers Association where she now serves as President of the Executive Board. She sits on various committees there as well as with the Florida Clerks of Court Operations Corporation.  Marcia was honored as Florida's Clerk of the Year for 2013-2014.  She received the Outstanding Service Award in 2012 and other recognition for her efforts toward uniformity within all Florida Clerk's offices as Chair of the Association's Best Practices Committee since 2009.  Marcia has served on the Florida Supreme Court's Advisory Workgroup on Family Law Forms.  She is a Florida State Supreme Court certified Clerk of the Circuit Court and maintains her certification through continuing education, seminars, and training.